Operating a delivery-service fleet is an increasingly popular and profitable business venture. With the modern shift to online shopping, 'last-mile' delivery services are in big demand, so there's never been a better opportunity to grow your own successful logistics company.
Amazon promises its customers next-day delivery at a click. But that slick service depends on logistics partners who can really deliver the goods.
Becoming an Amazon Delivery Partner has some great advantages: low start-up costs, consistent trade, and access to business support from Amazon. But, just how do logistics companies, like Amazon Delivery Service Partners, increase their efficiency and maximize profit?
Here are 5 smart delivery fleet management solutions used by Amazon Delivery Partners to cut down running costs and boost profitability.
1. DIGITIZING AMAZON DSP FLEET MANAGEMENT
When it comes to fleet management, the benefits of digitalization extend across the board and address the following main challenges:
· Cost: All Amazon DSPs want their fleets of vehicles to be as cost-efficient as possible, but this goal can be achieved only when they have access to accurate, real-time data. Without it, they can't base their decisions on objective facts, which forces them to rely on intuition instead.
· Time: It's no secret that many fleet managers spend more time on routine tasks than they should. They fill out paper forms that don't reflect the unique nature of each vehicle, make copies of them, and manually scan them for archiving purposes.
· Visibility: The maintenance of vehicles is an ongoing process that can be performed diligently only when fleet managers have visibility of their entire fleet so they can proactively schedule repairs and maintenance tasks to prevent costly breakages and reduce repair costs. Traditional paper inspection forms have the tendency to pile up on someone's desk, which is the exact opposite of visibility.
To reap these and other benefits of digitalization, Amazon DSPs need a suitable alternative to paper documents and spreadsheets.
Modern Fleet Management Software Makes Digitalization Easy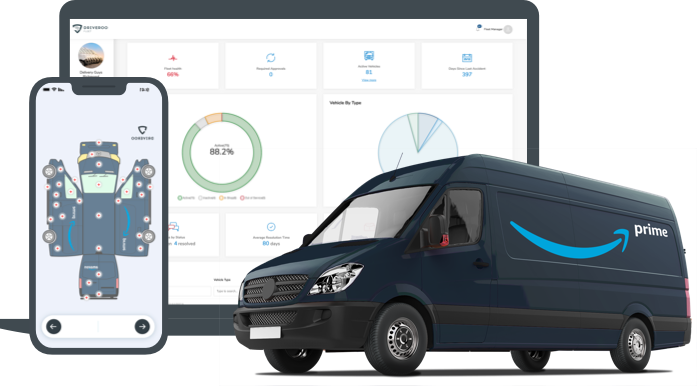 2. SMOOTH MAINTENANCE WORKFLOWS
Vehicle maintenance workflows can be awkward and complicated. Simplify yours using fleet maintenance software that puts you in control of every step.
You'll be able to configure preventative maintenance schedules and set up automated maintenance alerts. Generate electronic work orders, authorize repair work with connected repair facilities, and build a digital maintenance history for every vehicle in your fleet.
So, cut down on the paperwork and forget about the endless phone calls, faxes, and emails to your maintenance workshop.
Streamline all your communication and correspondence within one smart platform
3. ELECTRONIC VEHICLE INSPECTIONS
Daily inspections are a vital routine to ensure your fleet safety. But inspections can generate mountains of paperwork and a headache for anyone who has to review, collate and file paper-based inspection reports.
Electronic daily vehicle inspection reports (e-DVIRs) help you save time and money. For example, Driveroo's fleet inspection app offers you in-depth inspection reports from any smartphone to your fleet management dashboard, so you get a daily digital record for every vehicle in your fleet.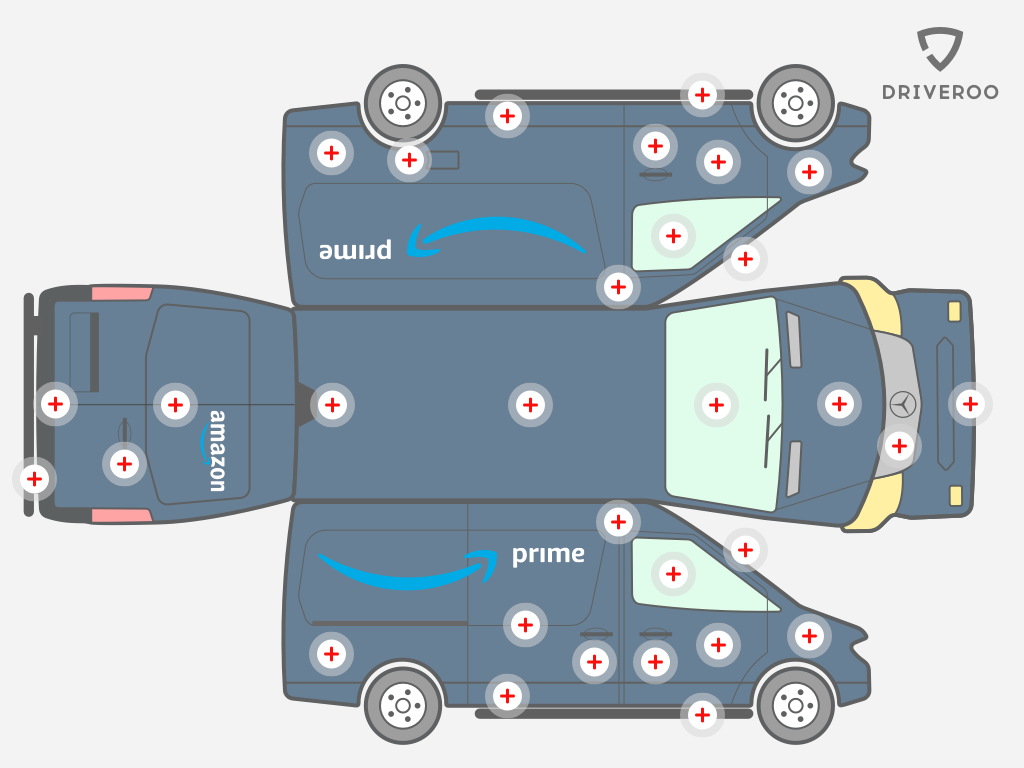 Say goodbye to messy paperwork and embrace a rigorous digital inspection process that will help your business adhere to regulations and reduce vehicle repair costs.
4. REAL-TIME LOCATION TRACKING
Amazon delivery drivers need to stay on the move constantly – that goes with the territory! They also need to be efficient and on time – that's critical to the success of the business.
So, is there a cost-effective way to keep track of the real-time locations of all your vehicles?
Many people who start their own Amazon Delivery Partner companies assume that real-time GPS tracking solutions are going to be too expensive. They don't want to spend big on fitting pricey hardware to their vehicles.
But keeping track of your vehicles doesn't have to cost the earth. Affordable solutions that track vehicles using drivers' smartphones and GPS technology are a smart choice for many fleet managers. App-based solutions like Driveroo FleetAbout allow you to track driver-performance, monitor compliance and receive instant alerts when problems arise.
5. FUEL COST ANALYSIS
If you're already set up as an Amazon Delivery Service Partner, you'll know that their pay rate is based on expected route mileage, so managing the fuel consumption of your vehicles is essential to your profit margins.
Modern fleet management software allows you to track the fuel economy of every vehicle in your fleet. You'll see at a glance the cost per mile of each vehicle, helping you make informed decisions about how to maximize the profitability of your Amazon delivery business.
See for yourself why Amazon Delivery Service Partners choose Driveroo Fleet Management software.