The Easiest to Use

Digital Platform


for Frontline Workers

Replace paper work instruction, checklists and work orders with the next generation frontline digital automation platform that shows workers exactly what to do, when they need to do it, keeping production on track, quality high and equipment operating.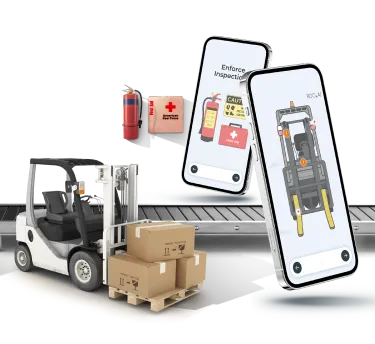 A Uniquely Visual Approach
That's Easier, Faster and More Intuitive
There's a skills shortage on the factory floor, and paper training and SOPs are making it worse. It's even harder for MTO manufacturing where work processes, quality checks and equipment setups are constantly changing. ROO.AI replaces paper with a breakthrough visual interface, guided work instruction and Bots on mobile devices to increase productivity and flexibility, while helping companies onboard faster and upskill their workforce. And only ROO.AI integrates the capabilities for traceability, quality control and equipment management needed to offer a complete frontline solution for MTO manufacturers that breaks down siloed data and aligns processes across teams.
Boost production by delivering easy, usable visual work instruction with micro-training to ensure procedural adherence and quality standards.
Cut inspection times by up to 70% and automate data collection providing instant visibility to defects for quality checks and process audits.
Digitalize setup and inspect-to-fix processes for equipment management and field maintenance to cut response times and ensure first time fix.
ROO.AI Business Advantages

Like Having a GPS for Frontline Work
Onboard
more quickly
Deliver clear instruction, in context and at the point of need.
Upskill
workers
In-process guidance based on worker experience, actions or data collected.
Automate
decisions
Leverage Logic, Bots and AI to dynamically assemble workflows, chain jobs and manage data.
Facilitate
collaboration
Simplify team communication, enable remote assistance. Collect and share feedback.
Let data
drive action
Embed direct or automated data collection into any process and drive visibility and decision making.
Engage
your workforce
Arm workers with intuitive mobile tools that encourage contribution to continuous improvement.
Transform Your Workforce. Transform Your Business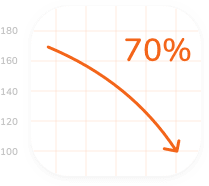 Inspection Time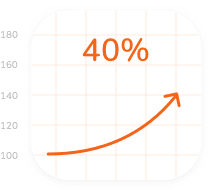 Productivity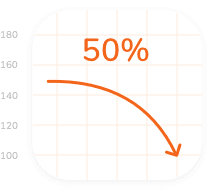 Ramp Up Time
Why ROO.AI
Frontline
Optimized Experience
Uniquely Frontline optimized, ROO.AI's visual workflows, tap and go inputs, voice commands and online/offline operation requires zero training.
Powerful
Assisted Automation
Сutting-edge automation and BOTS, simplify frontline processes with guided instruction, input-driven workflows, and embedded micro-training.
Concierge
Service
Get a fully customized solution tuned to your business with no need for IT. Spend less time learning new software and more time inspecting assets and resolving issues.