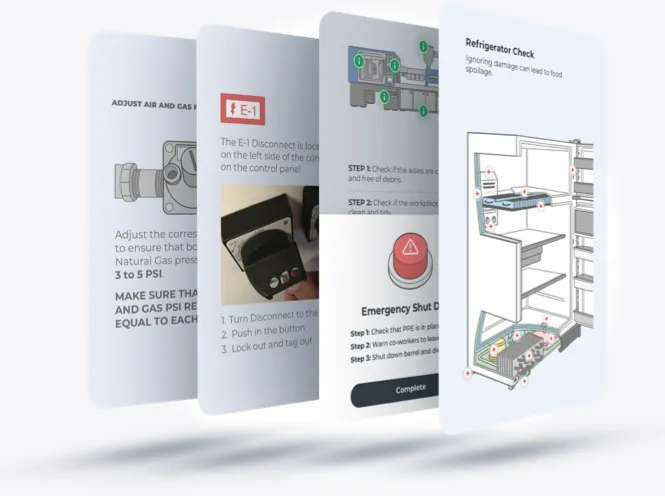 Help us understand the frontline processes that you want to improve
Inspections
& QA
Field
Service
Maintenance
Safety
Work
Instruction
Onboarding
& Training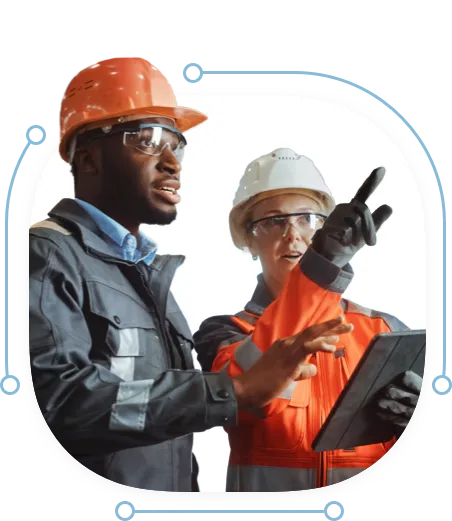 How many frontline workers would be involved?
Achieve
10-20%
cost savings through improved quality.
Maximize efficiency and output with a
15-30%
labor productivity gain.
Boost your productivity with a
10-30%
increase in throughput.
Minimize machine downtime by
30-50%
for uninterrupted operations.
Trade Paper For Visual
Digital Workflows
See how you can transform work instruction, quality inspections and equipment maintenance inside of 30 days.
Schedule Your ROO.AI Product Tour