Inspection Software Just Got Easier
Discover how ROO.AI's unique visual inspections increase productivity and accuracy across all skill levels.
See a breakthrough approach
that cuts inspection time up to 70%
Shorten inspection times, boost productivity
With an intuitive, visual interface, single tap controls and voice commands, ROO.AI shortens inspection time regardless of complexity.
Standardize processes and reduce errors
Leverage data-driven workflows and guided assistance to ensure process standards and collect the exact data you need.
Take immediate corrective action
Turn instant issue visibility into immediate response with automated alerts and reports after every inspection.
How it Works
1
Create Any
Inspection Workflow
Develop custom inspections that incorporate checks, diagnostic questions, data collection, and other asset-specific requirements to provide your team with a guided, visual inspection process.
2
Seamlessly
Capture Data
Leverage text, voice, IoT, scans, visual measurement, images, video, and sign-offs to quickly and efficiently capture inspection data without wasting time or slowing down the inspection process.
3
Enable Quick
Corrective Actions
Switching to digital inspections from paper gives your team the ability to send alerts and take corrective action on the spot. Instantly report issues, request assistance, or create and assign tasks.
4
Data Enable
Your Operation
Don't make workers search for information. Only ROO.AI loads prior inspections data right into the workflow in use. Prior reports are also available on mobile and the dashboard for easy access and auditability.
Mobile Inspections, Right at Your Fingertips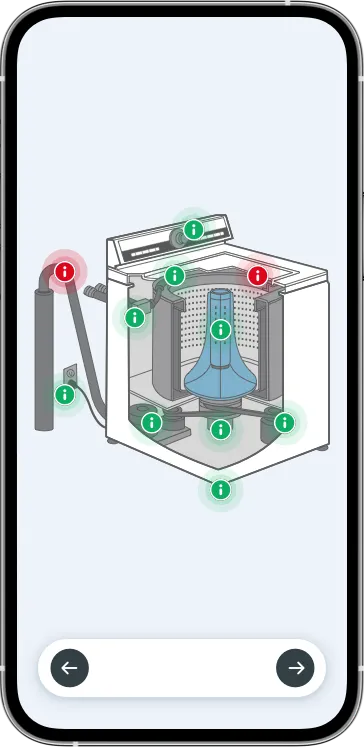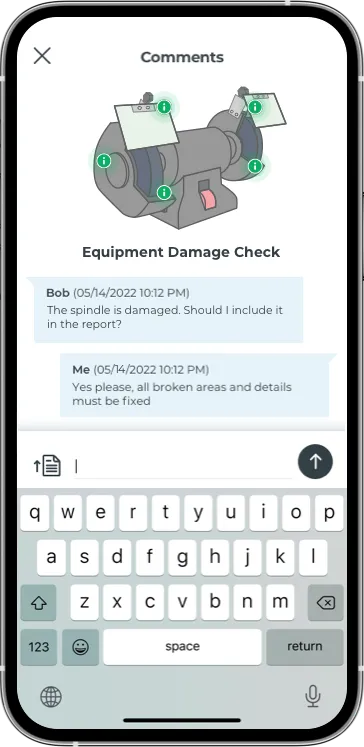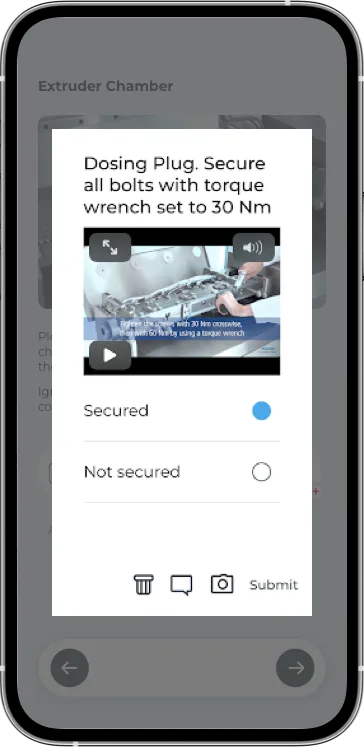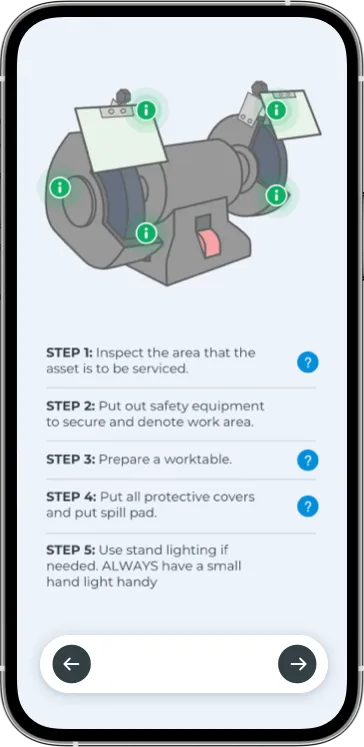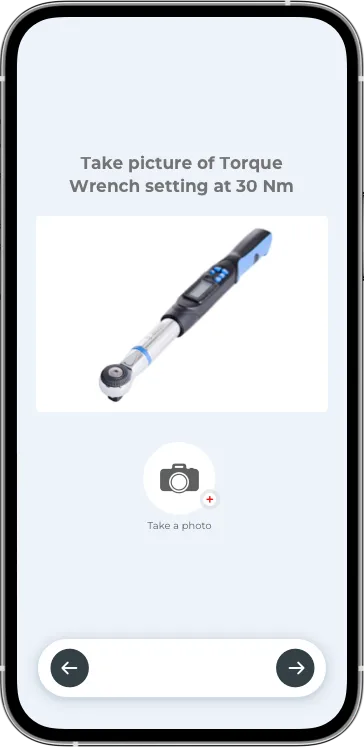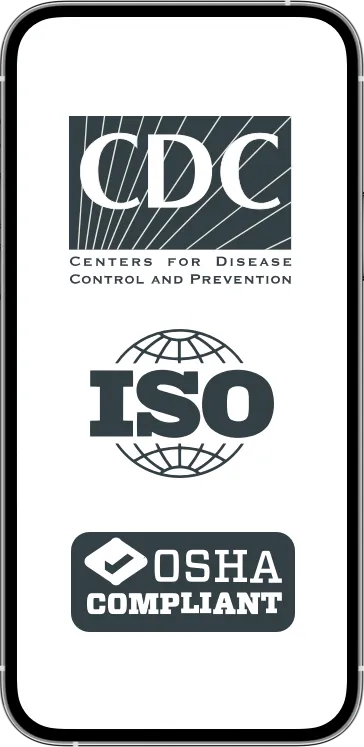 Easy, Visual
Mobile Inspections
Intuitive visual UI, quick scanning, and mobile-native data capture of images, voice, and video are just a tap away.
Action-Oriented
Collaboration Tools
Quickly generate and share tasks. Provide comments, images, video background, give feedback and access to remote assistance.
Guidance
and Info On-Demand
Give workers on-the-spot access to embedded instruction, standardized data collection, and prior issue history.
Capture Critical
Operational Data
Quickly and efficiently collect specified data, capture signoffs, and feed dashboards and integrations to other systems.
Customizable
Digital Workflows
Guide front-line operators quickly through a process with Smart dynamic workflows based on actions taken, data collected, and more.
Ensure Regulatory
Compliance
ROO.AI makes standard compliance and auditing easier with instant visibility into specific OSHA and ISO documentation.
Why ROO.AI
Frontline
Optimized Experience
Frontline optimized, ROO.AI's visual workflows, tap and go inputs, voice commands and online/offline operation requires zero training.
Powerful
Assisted Automation
Powered by cutting-edge automation and BOTS, ROO.AI simplifies inspections with guided instruction, input-driven workflows, and embedded micro-training.
Customized
to YOU
Get a fully customized solution tuned to your business with no need for IT. Spend less time learning new software and more time inspecting assets and resolving issues.